---

A Guide to Small Business Answering Service in Brisbane
When we think of the idea of telephone answering services our minds often turn to the idea of a doctor's office or to a large corporation. The truth is that any business that really values their customers is likely to hire an answering service for 24-hours customer support.
Do answering services still exist?
Businesses that are large and small across almost every industry are now using answering services so that they can provide an invaluable level of service for their customers. The idea of having an answering service is to make sure that a company can work efficiently rather than having to employ extra people in-house. Customers are able to receive 24-hour attention and a company can just be much more professional with the help of one of these services.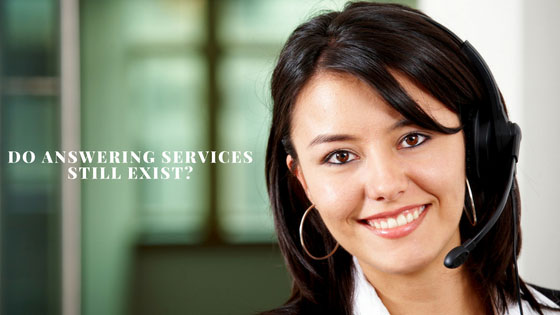 ---
Answering services still exist, and they are popular in some of the top industries including:
IT services
Contractors
Entrepreneurs and small-business owners
Law offices
Healthcare offices
Service-based companies
Municipalities
Aesthetics services
Businesses today often work with companies that can set up these answering services on site for them. This means that a business owner can often choose the answering service to kick on after office hours, the greeting that they choose as well as the features of the service as well. Answering services can actually work as a great way to reroute customers and make sure that they end up talking to the right people at a company.
By choosing an answering service that offers flexible pricing and a series of features that could be beneficial for your business, it is possible that you could see some of the advantages of hiring one of these services within your industry. With massive improvements in customer service and business solutions that can speed up efficiency across the board, answering services are now tools that many companies have come to rely on.
What can an answering service do for your small business?
The short answer to this question is that answering services can make sure that a company can be open to customer service inquiries 24 hours a day and seven days a week. An answering service can make sure that customers in a medical facility can leave a message for an appointment in the morning. It helps customers and their service providers stay in contact with one another and it can work as an excellent time management tool for anyone in a service-based industry.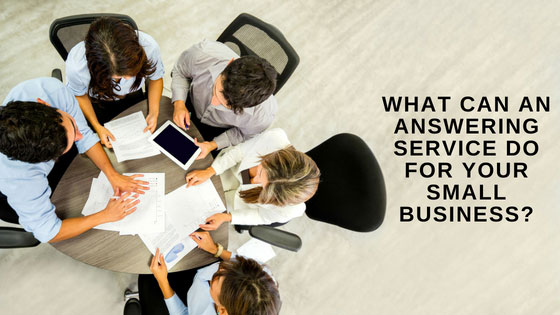 ---
It's likely very difficult for a business owner or even an upper-level manager to get to the phone whenever it rings. Having a professional answering service can not only help to make sure that they get a message when someone calls in, but it can help to categorize the message or even help someone reach another manager who might be available. Without the help of one of these answering services, it's possible that there can be cracks in the process of customer service and that some of the customers with in a business may be left unsatisfied.
Getting telephone answering service for a small business can present a number of big advantages especially if they're in a competitive industry:
Never missing a message/ having 24-hour availability
Every customer is important for small business and making sure that they can stay with your company is also essential. This means offering the best level of customer service and support that you can. Having an answering service ensures that you can answer any calls efficiently and promptly.
Having a voice for your brand
Offering a message up to your consumers and having an official voice when they call into your company can also be a helpful tool for branding your company. Using a specific type of music for your company or a special greeting over the answering service will help to deliver a guaranteed message and make sure that your brand culture is carried over even in the way a phone is answered.
Efficiency
Finding ways to be more efficient in small business will improve your longevity. With the efficient handling of calls it's possible to reroute a customer through your company almost automatically. They can call up and get a directory from the answering service that will take them directly to the representative that they would like to speak to. This means more productivity for everyone in your company and an efficient handling of after-hours calls for messages and live calls during the work day.
Extra time to focus on the business
With improvements to efficiency and call answering there is a chance that a small business owner could be freed up much more readily to spend more time focusing on their business. Rather than spending the entire day on the phone answering phone calls, the answering service may be able to handle a series of inquiries with the pre-recorded responses that you have delivered. It's also possible that you can save up a bulk of voicemail for listening to all of your messages and responding to complex inquiries on a timeline that works well for your employees. Rather than constantly having to answer the phone, customers may be eventually rerouted to a manager or a message might be left but a manager will no longer be stuck tied up answering every single phone call.
When we consider that the cost of having an answering service for many businesses is only around a few dollars a day, the costs are greatly overshadowed by the total amount of efficiency that can be gained out of a service like this. Handling extra calls and helping with customer service inquiries could even help you to gain more customers further paying for the system.
Answering services can be used for small businesses
A small business owner may not even know all the possibilities that an answering service could deliver. These services today are far more than just delivering messages or routing calls. Having a 24/7 answering service can provide some incredible features for a small business that can really help them to improve. Here are some of the functions that could actually be handled by an answering service through your small business: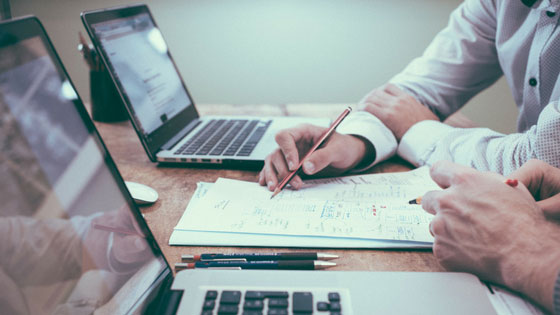 ---
Offering 24-hour customer service
Having a live voice representative or a series of pre-recorded messages available 24 hours a day can be available through answering services. By having trained and outsourced answering service professionals that are available round the clock, you can have a customer service line that can mitigate some responsibility away from your management. Whether you have customers calling you at four in the morning or at 9 AM, with the help of an answering service you can make sure that there's a live representative available to take their call and offer expert advice at any time.
Handling logistics
Answering services can lead to massive improvements with logistics. An answering service can handle the process of automatic dispatching services, appointment scheduling, delivery management inquiries and processing. Working with a call center or even with some of the advanced answering service programs today can help you to get an ad when it comes to appointment booking, logistics and more. An answering service could completely replace your entire dispatching and logistics provider within your company. A live agent can enter new appointments directly into your software and make sure that your customers can call in at any time to book appointments, reservations and more. An answering service can continually fill the calendar for contractors' appointments and more. This frees up more time for yourself and it can lead to huge cost savings if you already have customer service officials that only handle logistics.
Lead capture
If you have people calling and your company, making sure that these leads are captured and converted into sales can be important. Working with an answering service ensures that anyone calling into your company will have an answer within three rings or less. A rapid response will ensure that prospective customers can have their inquiries answered and that they can be converted into loyal customers with less effort from your company. With live agents from an answering service, you can work to improve your lead capture numbers and overall sales within a small business.
Support in multiple languages
If you have no bilingual staff members within your company and you would like to break into other markets or offer customer service in several languages, an answering service can help you. Most answering services can be staffed with a wide range of operators that can speak different languages. Being able to offer your customer support in several different languages like Spanish or English can help to eliminate various language barriers and it can make sure that your business can continue to expand and grow worldwide.
Why should small businesses have answering services?
Any small business should really consider the idea of a phone answering service so that they can provide a better level of customer care. Whether you are planning on offering remote support, working to handle more logistics or offer support in several languages, there are many advantages that you can get out of hiring an answering service which quickly reveal themselves.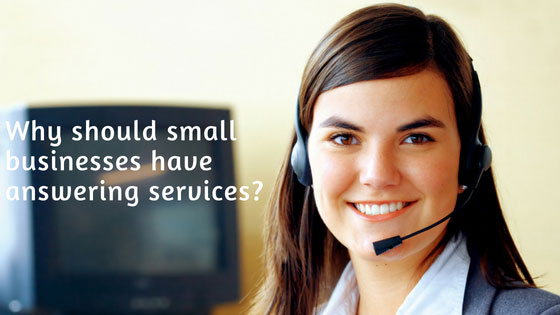 ---
It is a cost-effective solution
The cost of running a small business could be tens of thousands of dollars each year. Having your very own answering service might just cost you a few dollars a day however. There are many companies that offer monthly packages that can deliver answering services for a small business with flexible monthly fees that they can customize based off of their needs. This can cut down the cost of answering services considerably even if you are just a start up business. As an added bonus there is no need to install any extra type of equipment or make room for extra staff. An answering service will use cutting-edge technology as well as let you customize the script and the message that you would like to share with your customers.
Unified communication across your company
One of the greatest benefits of having an answering service often comes with unified communications for your company. When all of your call centre agents are actually instructed and trained at the same time you can often have a more uniform level of service for helpdesk support, voicemail, administrative assistants and more. By making sure all of your communication channels flows through one area it can often lead to a much more consistent service. Delivering a more professional level of customer service with an answering service or the chance for a one 800-number can lead to communications that are instantly going to be much closer to a branded message for your customers.
It is a seamless start-up
You can work with an answering service online and seamlessly integrate the answering service to your own current phone line. By allowing access to an answering service you can make sure that someone is on hand to schedule appointments, modify appointments and even make cancellations on your behalf. Giving an answering service access to more of your system can even help with processing payments for your business, tracking shipments for your customers and placing orders on their behalf. An answering service can even help with billing inquiries and other customer service tasks 24 hours a day. Whether you need to make amendments for a current customer service concern or you could use a bit of extra support in one department of your company, the changes within answering service can be seamless.
If you are considering the idea of upgrading efficiency throughout your business and using the best and most modern tools for improving your business, you should strongly consider the idea of working with a business answering service so that you can achieve your goals. A top-quality answering service could really help your small business to see rapid growth and to deliver a large corporate experience even if you are still in the earliest stages as a company.